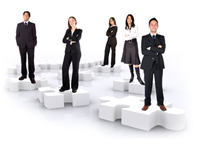 We the
PRINTEK WAYS
are one of the largest and leading suppliers of excellent quality Printing Services, Commercial Printing Services, Offset Printing Services and Printing Services Solutions in Delhi. We are offering commercial print services for long time and has earned the loyalty of some of the top corporate houses in India like
Gillette, P&G, Godrej, L&T, RFCL, Reckitt Benckiser, Phillips, Agrotech Foods Limited etc,
offering the best of quality, service and meeting the committed delivery schedules.
Our range of Printing Services include Broucher/Leaflets, Hologram, Banners/Posters, Newsletters, B2B Packaging, Calendars, Wobblers, Danglers, Organizers, Pocket Diaries, Planners, Posters, Shelf Strip Roll, Display Hanger, Certificates, .etc. Printek is a one-stop service provider offering entire range of print services-using state-of-the-art technology & solutions from industry leaders.
CORE
Quality is the key word with us. Superior Quality is the base of our company and upon it we continually strive to improve by developing, manufacturing and supplying Printed Material and Services superior to our competitor's and better than the previous one.
This has earned us a very large customer base in the market and a very respectable and reputed position too.
VISION
Our aim is to become number one in the country as the supplier and provider of finest quality Printing Services. To emerge as one of the best printers and manufacturers for various types of Publicity Material, Shipper Labels & Other Relevant Printed Items required for products promotions.
To achieve our target we are continuously committed towards the betterment our services, on time delivery and economical and pocket friendly prices.
QUALITY POLICY
We at PRINTEK WAYS provide finest quality products and services, on time delivery and economical and pocket friendly prices and all these features have earned us a very large customer base. We offer a marvelous example of quality through people and technology.
All under one Roof –
Diecutting Machines, Offset Machines (Single Color & Four Color), Varnishing, Processing Unit,
Quality through People and Technology.